"Thanks for visiting! We love our quiet location near Zona Rosa, an easy drive and access to the stand alone building that has a welcoming look of home, yet professional. There is no strip mall look or feel here, just an intimate personable place to come relax and find excellence."
Here's what to expect:
A friendly face to "Welcome" you
A comfortable place to relax
Purified water to refresh you
A clean professional business place
A relaxed carefree atmosphere
Conversation if you like
Separate styling studios
A quiet serene facial room
Personal attention
We want you to feel completely at home with the staff at Gravity Salon.
MEET US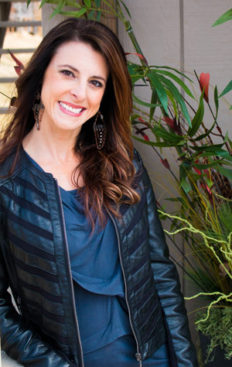 Venessa Gross
OWNER & MASTER STYLIST
Venessa has owned her own business for the past six years, however growing up in the salon was a huge advantage for her as her Mom was a salon owner also, and now works with her.
Her seventeen years in the industry continues to drive her desire every day in the salon, to bring forth that magical artistry that she grew up watching. What matters most to Venessa is that you love your experience at Gravity Salon Studio and that you feel welcome and know that friendship is at the core of this business and a relationship with her.
WHAT TO EXPECT FROM VENESSA:
UNDIVIDED ATTENTION WITH EACH CLIENT
LISTENING WITH AN INTENT TO HEAR YOUR DESIRES
BEAUTIFUL COLOR, AND COLOR BLENDING
EXPERIENCE AND KNOWLEDGE IN COLOR CORRECTION
SKILLFUL CUSTOM HAIR CUTTING AND STYLING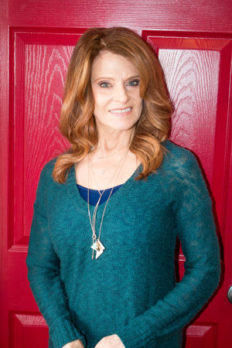 Peg Thorsness
MASTER STYLIST & SKIN TECHNICIAN
Gravity Salons' most experienced professional both in skin care and hair, 40 + years! She has owned 3 salons and is now in business with her daughter Venessa, who is the owner of Gravity Salon Studio. Her ability to communicate honestly with her clients makes people feel at home, and creates a trusting relationship for solving all kinds of skin and hair problems. Her extensive knowledge of hair color, cutting, skin treatments and skin care along with her diverse experience with products sets her apart in the industry as a friend you can trust.
PEG'S FAVORITE THINGS SHE OFFERS HER CLIENTS:
MEDICAL GRADE MICRODERMABRASION
FACIALS WITH ANTIAGING TREATMENTS
LIGHT PEELS
TRUTH TREATMENTS SKIN CARE
JANE IREDALE MINERAL MAKEUP
AQ SOLUTIONS HAIR RESTORATION FOR THINNING HAIR
A VARIETY OF HAIR PRODUCTS TO SOLVE INDIVIDUAL HAIR ISSUES
NON AMMONIA HAIR COLOR
RAZOR CUTTING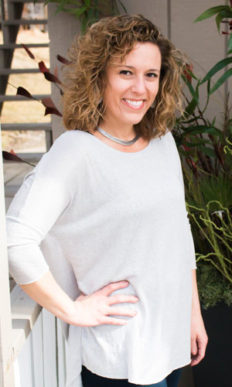 Wende Watson
MASTER STYLIST
A seasoned stylist with 20 years of experience behind the chair can discern your needs quickly. She loves to create new looks and styles for her clients. Whether you want status quo or a new design, her goal is to make you look and feel great.
WENDE' LOVES:
WHATS UNIQUE
WHATS RELEVANT
WHAT IS CRAFTED PERFECTLY
HONEST RELATIONSHIPS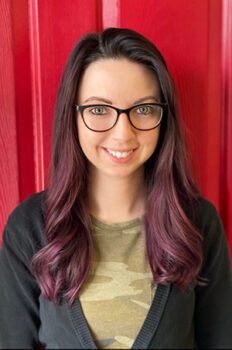 Kelsey Lowe
MASTER STYLIST
Kelsey has been in the cosmetology industry for 10+ years.
She managed a salon in Liberty for 6 years and has the knowledge to take on anyones hair needs.
She continues to further her expertise with ongoing education, staying up to date on the latest trends.
She is very family friendly and is completely comfortable doing hair on any age. She loves to build a fun and friendly relationship with her guests!
KELSEY OFFERS THE FOLLOWING SERVICES:
HAIRCUTS & STYLING FOR MEN, WOMEN, AND CHILDREN
HAIR COLORING & HIGHLIGHTS
FACIAL WAXNG
HAIR EXTENSIONS
BRAZILIAN BLOWOUT CERTIFIED
WEDDING & SPECIAL OCCASION STYLES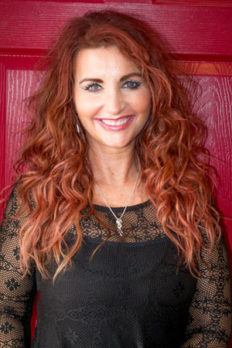 Celia Chilson
MASTER STYLIST
Celia has been an artist in the cosmetology field for 34 years. Being in relationship with her clients is what brings her great joy.
She stays current with trends and continuing education, it keeps her engaged in the profession and excited about what she does.
Another important aspect of her business is ministry to people in nursing homes, hospitals and to those who are home bound. It is never too much to ask, she loves to bless people in this way.
Celia realizes both skill and experience is what brings about a happy client, it's her goal every time!
CELIA OFFERS THE FOLLOWING SERVICES:
HAIR EXTENSIONS
HAIR COLORING
HAIR CUTTING
HAIR STYLING FOR MEN AND WOMEN
SPECIAL OCCASION HAIR
WEDDING HAIR
PROM HAIR